Meet Our Part-time Orthodontists
Patra Alatsis, DDS
We love having Dr. Patra Alatsis as a part-time orthodontist here when she's not at her own practice in the greater Seattle area!
She grew up in Tacoma and completed her undergraduate degree in cellular, molecular, and developmental biology at the University of Washington. She moved to Boston, where she earned her Doctorate of Dental Medicine from Tufts University School of Dental Medicine.
After dental school, Dr. Alatsis was delighted to return to the Northwest to complete her postdoctoral residency in orthodontics at Oregon Health & Sciences University in Portland, and obtained her Master of Science in orthodontics and dentofacial orthopedics and studied the effects of staining on white spot lesions treated with resin infiltration.
Dr. Alatsis is a member of the American Association of Orthodontists, the Pacific Coast Society of Orthodontists, and the American Dental Association. She is also in the process of becoming a Diplomate of the American Board of Orthodontics.
In her free time, she enjoys spending time with family and friends, traveling, cooking, skiing, hiking, and yoga. Dr. Alatsis is excited to join the Pickard Orthodontic family and looks forward to providing quality care to our community.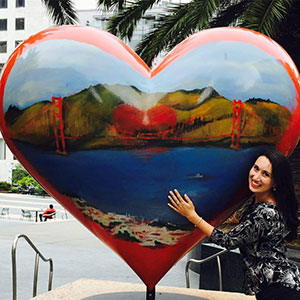 ---
Lauren Van Gemert, DDS
We are so lucky to have Dr. Lauren Van Gemert as part of our team when she is not working at her office in Spokane!
Dr. Lauren Van Gemert (Dr. Lauren as she prefers to be called) grew up in southeast Michigan and earned a Bachelor of Science from the University of Michigan. After college, she continued on to the University of Michigan School of Dentistry where she earned her Doctor of Dental Surgery Degree (D.D.S.), finishing first in her class of 111 students.
After dental school, Dr. Lauren moved to Dallas, Texas to begin her orthodontic residency at the Texas A&M University Baylor College of Dentistry, which is widely known as one of the top orthodontic programs in the country. During her 34 months there, Dr. Lauren was involved in research, teaching, and earned both a Certificate in Orthodontics, as well as a Master of Science.
Dr. Lauren finally settled in Spokane, where she lives with her husband, Mark, and their two yellow Labrador retrievers, Aggie and Moose. Outside of the office, Dr. Lauren enjoys spending time with her family and friends, hiking, biking, and playing with her two pups!
Dr. Lauren is certified by the American Board of Orthodontics.