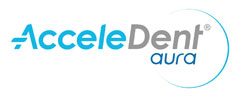 Smile Faster!
With AcceleDent Aura, it may be possible to speed your tooth movement.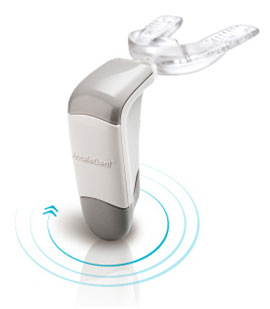 It's Fast.
AcceleDent Aura is a lightweight, comfortable, and hands-free appliance that is used 20 minutes per day as a complement to orthodontics. The exclusive SoftPulse Technology's® precisely-calibrated micropulses gently accelerate the movement of your teeth as guided by your orthodontics.
It's Gentle.
With patented SoftPulse Technology, AcceleDent Aura's vibration is a safe approach for accelerating tooth movement. In fact, the force applied to teeth during ordinary chewing is at least 200x greater than the force applied with AcceleDent Aura.
It's Safe.
AcceleDent Aura is safe as demonstrated in U.S. clinical trials. AcceleDent has been prescribed to thousands of patients worldwide since its introduction in 2009. Cleared by the United States Food and Drug Administration, AcceleDent is only available by prescription from your orthodontist.
Ready to get a started with a new smile?
Select your preferred office for treatment below